FABA has formed strategic alliances to provide valuable forecasting and analytic services to our partners and their clients.
Below is a list of the selected alliances that FABA has formed with firms around the globe. We continue to seek alliances that unequivocally help clients.
---
Seminars to academic, government and private sector personnel on economic modeling and forecasting.
Introduction to Applied Econometrics
Advanced Topics in Applied Econometrics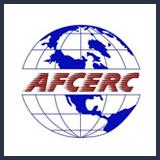 AFCERC provides analyses, strategic planning, and forecasts of the market conditions impacting domestic and global agricultural, agribusiness, and food industries.
High-quality, objective, and timely research supports strategic decision-making at all levels of the supply chain from producers to processors, wholesalers, retailers, and consumers.

Europacifica Consulting is a research consultancy, whose capabilities focus upon economic analysis and strategy within North American, European and Asia Pacific economies and financial markets.
Founded in August 2013, this research-oriented consulting firm leverages its founder's high-profile experience in financial markets strategy in New York, Japan and Europe, as well as in-depth macroeconomic analysis of Japan.  Clients include private-sector firms, government and public agencies.  Headquartered in Los Angeles.
Work in litigation associated with the use of econometric and statistical analysis. The Managing Partner is an academic adviser to The Brattle Group.

https://vegaeconomics.com/