Demand Analysis, Marketing & Scanner Data
---
FABA utilizes historical data to determine relationships to enhance understanding of underlying business, economic, and financial landscape. We are experienced in providing consumer demand forecasting and analysis. We also are a leader in analyzing scanner data and in addressing various questions posed by marketing groups.
FABA believes it is our job to enable clients to understand and maximize the benefit of their data and to enable clients to design, implement and maintain effective forecasting and decision models.
The Managing Partner with over 35 years of experience in applied demand analysis working with various types of organizations.
Worked with Coca-Cola on diversion ratios to find out next best business substitutes for Coca-Cola products.
Worked with Mary Kay Cosmetics and The Kellogg Company to help forecast sales and demand drivers of their products.
Worked with Hill's Pet Nutrition on construction of price forecasting models for several commodities.
Worked with John Deere to help forecast sales.
Worked in various litigation cases.
Worked with The Dow Chemical Company to build econometric models to better understand factors affecting their business.
Worked with Mexican Hass Avocado Import Association to ascertain economic benefits of the expansion of avocado imports from Mexico.
With the use of scanners and other information captured by technological innovation, FABA can develop econometric models from scanner and other data sources to aid you in determining:
Price levels and trends
The importance of macroeconomic factors
Own-price, cross-price and income elasticities
Optimal inventory levels
Factors that influence demand and sales
FABA has experience that can help your marketing groups in analyzing information from multiple sources. FABA can help you utilize your information to:
Segment customers on profitability potential
Determine segments of customers most likely to buy or not to buy various products
Determine impacts from advertising and promotion campaigns
Evaluate factors that influence customer choices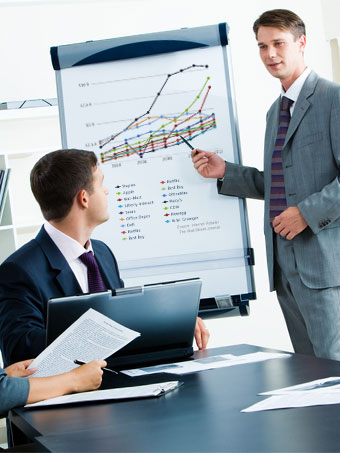 FABA has resources that are leaders in the analysis and forecasting with scanner data for a myriad of issues. We can help you maximize the benefit of your scanner data including many different types of forecasting and analytical challenges. If you are not sure you are maximizing the benefit of the information, give FABA a call!
Evaluation of Advertising and Promotion Campaigns
---
Clients Include:
The Cotton Board
The National Pork Board
The Florida Department of Citrus
The United Soybean Board
DMI and MilkPEP
The American Lamb Board
The Texas Produce Association
The United Sorghum Board
The Norwegian Seafood Council 
The American Pecan Council
The Vidalia Onion Committee
The common threads in these evaluations are the use of econometric analysis and simulation to derive estimates of the return-on-investment or benefit-cost ratios in these programs. We have substantial expertise in this area, and evaluations are mandated by Congress.
Data Mining, Business Analytics, & Forecasting
---
FABA has the knowledge and experience to utilize state-of-the-art analytical tools to deliver a service that will enable business and government agencies to better leverage its information. FABA has experience with a wide range of applications that deal with a variety of clients. With solutions based on sound economic theory, and designed to specific internal operations, FABA will provide a turn key product.
Expertise in Forecasting include:
The Managing Partner with over 35 years of experience consulting in the public and private sectors, and is Certified Business Economist stipulated by the National Association for Business Economists.
Selected teams of experts all who have advanced training and experience in private sector consulting including:

Scanner data and other large data sets
Supply chain
Food safety
Risk management
Merger and acquisitions
Food industry analysis
International trade
Commodities

FABA has worked with many firms and government organizations utilizing econometric modeling and advanced forecasting processes.
The Managing Partner also conducts seminars for SAS, particularly An Introduction to Applied Econometrics and Advanced Topics in Applied Econometrics.
Experience includes:
Working with Sound Transit (Central Puget Sound Regional Transportation Authority) to forecast the "Right-of-Way Index" including prices of real estate properties, both commercial and non-commercial, relocation and administrative costs.
Interactions with personnel from Deloitte and Touche, LLP in Atlanta to teach them how to develop structural models to identify and assess key drivers of their business.
Developed qualitative models to help the Florida Public Service Commission better understand and assess the impact of macroeconomic factors of utilities in Florida.
Aided Coca-Cola by developing price simulations that allows for calculating price effects associated with proposed mergers and acquisitions.
Worked with the Princeton Economics Group on econometric analysis indigenous to merger and acquisition activity.
Worked with Property and Portfolio Research, Inc. developing models to forecast derived market returns for market properties, industrial properties, and others.
FABA has highly trained and experienced risk management resources to create a process to enable effective risk/credit management forecasting and analysis processes.
Worked with American Express's risk management group focusing on credit default models for a myriad of products.
Worked with C.H. Dean and Associates on developing models to make asset allocation decisions for their clients.
Worked with Bank One, First Chicago and First USA Banks on forecasting personal bankruptcy dollars on a monthly basis.
Developed quantitative models for Fidelity Investments to make optimal asset allocation decisions for their clients.
Evaluated the effectiveness of commodity checkoff programs for the Cotton Board, the National Pork Board, the Florida Department of Citrus, the American Lamb Board, the Texas Produce Association, the United Soybean Board, and the Dairy Industry.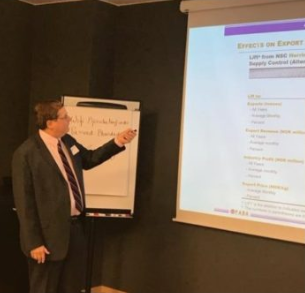 Litigation
---
Worked with many legal offices as experts providing reports, deposition testimonies, and expert witness testimonies.
Clients include:
Wilmer, Cutler, Pickering, Hale and Dorr
Arnold and Porter
Donovan Rose Nester, P.C.
Faegre Baker Daniels
The Barrett Law Group
The Lovelace Law Firm
In this area, FABA has a strategic alliance with the Brattle Group. A common thread in this area is the use of quantitative analyses to substantiate or refute various claims.